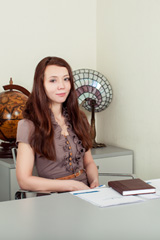 Head of the Legal Department
Tel. +7 (495) 287-73-94
For Who?
Owners of companies, managers of companies, potential investors, customers wanting to buy a business, as well as financial directors.
For what purpose?
In order to assess the general state of affairs in the field of tax and legal security of business, as well as financial accounting. Most often used in the sale of assets or businesses, reveals tax risks, legal risks and potential losses and, as a result, often reduces the price of the acquired asset or business.
What is it?
Due Diligence — is carried out by us to monitor accounting and tax accounting, contractual and other primary documents, check the legal component of the customer to ensure that they comply with the law, corporate standards and judicial practice in order to identify tax and legal risks, hidden liabilities and possible future losses.
What does the customer get the result?
Due Diligence is the result of a written report containing:
Overall assessment of the tax and legal security activities of the audited entity;
A calculated amount of tax and legal risks, hidden liabilities and potential losses in the event that the amount can be accurately determined, and a description of the potential possibilities of tax and legal risks in the past and future tax periods;
An evaluation of the reliability of the internal control system;
Recommendations for correcting violations and minimizing risks.
During Due Diligence, we identify the problem, containing significant potential tax risks and risks in financial areas of accounting and gross errors in order to give an independent assessment of skills of financial and legal services.
What to do with the results?
If the state of affairs is satisfactory to you, as the customer, you do nothing. If there is a desire to improve the state of affairs, the results of the Due Diligence is a great initial foundation for economic planning and taking measures to improve the tax and legal security business.
The cost and timing:
The project takes 2-4 weeks. The project cost is estimated to range from 150 000 to 300 000 rubles.
LLC "Audit Plaza" (part of the group of companies Legal Bridge) is a member of the Moscow Audit Chamber - one of the self-regulated organization accredited Ministry of Finance. All our auditors are included in the register of the Ministry of Finance. In 2013, LLC "Audit Plaza" has successfully passed an external quality control.
We have a very experienced team, including experience in general audit since 1995.
For 20 years we have successfully completed more than 800 projects of auditing. Among our clients are Hoshland, Moscow City Advertising, NEWS OUTDOOR RUSSIA and others.
We have developed convenient packages for different types of Audit, which will allow you to select the required service and best value for money.